Acne is a common condition that doesn't just happen during your teen years. Not only can blemishes occur at any age, but they can also affect other areas besides the face. Many adults also see breakouts on their backs, chests, and shoulders.
At Bala Dermatology, we understand the physical and emotional impact acne has on our patients and how difficult it can be to find the right acne treatment. Our Havertown area dermatologist and skincare specialists can help you find a custom acne treatment plan that works for YOUR acne.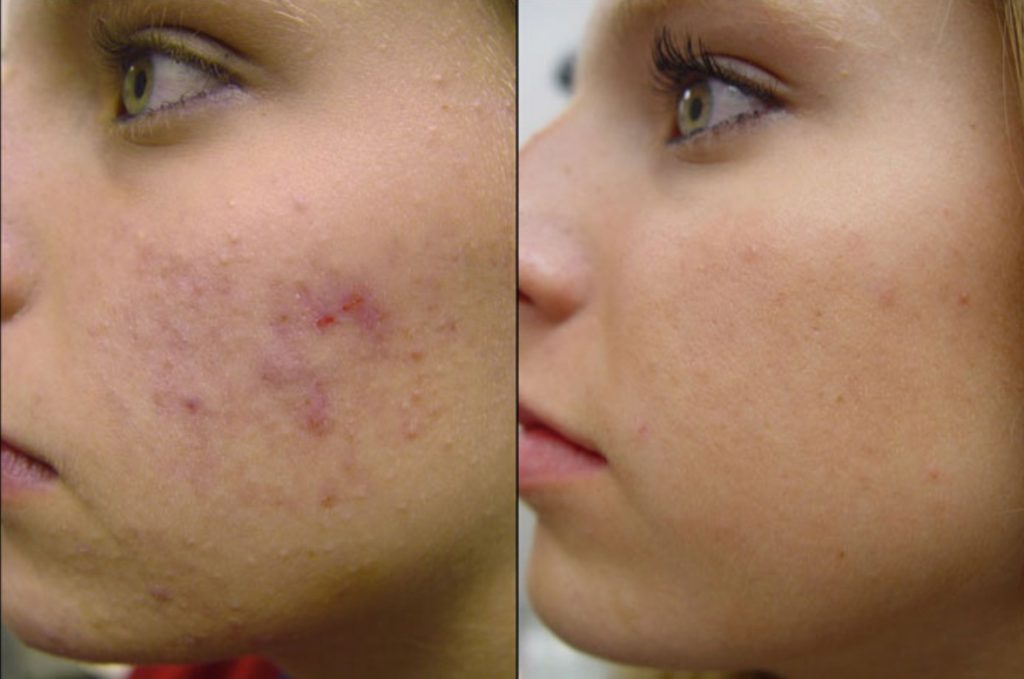 Types of Acne
To find an effective treatment plan, it's important to determine what kind of acne you suffer from. During your consultation, your Havertown area dermatologist will examine your breakouts to properly diagnose the type of acne you have and how to best treat it.
Whiteheads & Blackheads
These two common types of acne are caused by clogged pores and can be treated similarly. The difference between them is that whiteheads are closed comedones (the bump that forms when you have a pimple), and blackheads are open comedones. This affects how they look, meaning one appears black and the other white. In either case, they are typically found on the back, shoulders, and face.
Papules & Pustules
Papules and pustules are closed comedones but do not look the same as whiteheads. They are generally larger, inflamed, and pink in color. Because they are an inflammatory type of acne, papules and pustules may be tender to the touch. Papules can develop into pustules, which have a white or yellow pus-filled tip. Various causes of these comedones include excess oil production, bacteria, and imbalanced hormones.
Nodules & Cysts
Nodular and cystic acne are both extreme types that are deep under the surface of the skin and painful. The two are often confused for one another, as they both have a similar appearance and feel. However, acne cysts are pus-filled lesions, while nodules do not contain any pus. These severe acne conditions can be hereditary and are due to a deeper skin infection that started as a regular pimple.
Get Your Custom Treatment Plan
Whatever type of acne condition you are suffering from, our Havertown area acne doctor can help. We'll find out what kind of acne you have and determine your skin type so we can develop a custom treatment plan that achieves clear, glowing skin.
Contact us at (610) 664-3300 to schedule your consultation!