How Laser Resurfacing in Haverford Can Help Your Skin
Our skin goes through a lot in a lifetime. Acne scars from the teen years, stress and frown lines from school or work, and maybe some sun damage from summer vacations with the kids. A lifetime's worth of memories and experiences gives our skin its own unique markings. And while you want to keep the memories, you can say goodbye to the blemishes, lines, and damage.
Haverford area laser skin resurfacing and wrinkle treatment from Bala Dermatology can eliminate unwanted spots and discoloration to rejuvenate your face back to its clear, healthy glow.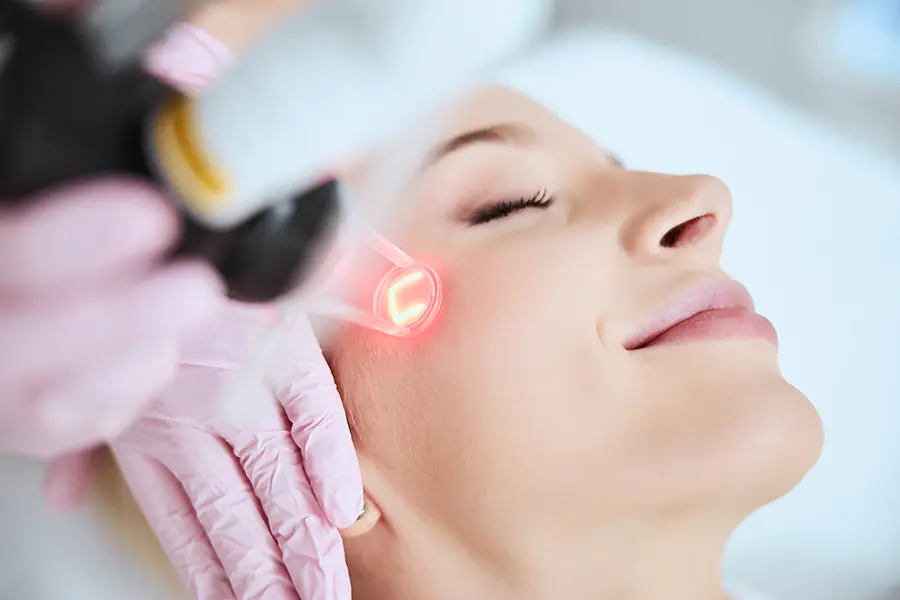 What is Skin Resurfacing?
Our skin has multiple layers. The top layer, the epidermis, and the underlying layer, the dermis. Our Haverford laser resurfacing is all about using beams of light to remove the top skin layer to heat the underlying layer and stimulate the growth of new collagen fibers. The new collagen fibers ensure that when the top skin layer heals, it will be smoother and firmer.
Skin Resurfacing Treatments in Haverford at Bala Dermatology
Get your radiant, natural glow back with Bala Dermatology's laser resurfacing treatments in Haverford. These skin resurfacing and wrinkle treatments exemplify just how customizable our services can be since they can help clear up an array of skin abrasions.
Our Bala Dermatologists believe in giving patients the skin that not only makes them look their best but feel their best. Every dermatologist is specially trained in cosmetic surgery and can give you the best advice when it comes to your laser skin resurfacing treatments.
Get A Customized Treatment Plan!
Feel more confident than ever in the skin you're in. Get personalized treatments and recommendations that provide you with actionable steps toward a more confident you!
Learn more about our laser skin resurfacing treatments in Haverford and book an appointment by contacting us at (610) 664-3300 today.