Radio Frequency (RF) Microneedling has become increasingly popular as a sought-after option for facial and neck rejuvenation. Your Bala Dermatology skin rejuvenation expert serving the Belmont Hills area uses a combination of Microneedling, radiofrequency energy, and LED lights to trigger the production of collagen for a smooth, even skin tone. No matter what your skin type is, this method is less invasive compared to laser treatments and surgery, so you can be up and about with minimal recovery time!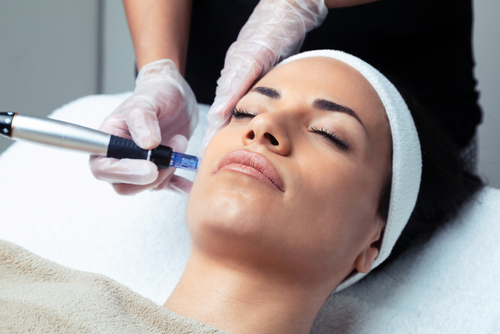 Benefits of RF Microneedling
If you're looking to resolve multiple skin concerns like acne scarring, sun damage, or large pores, trust RF Microneedling to deliver some relief and healing. Its unique blend of components sets this treatment apart from conventional Microneedling tools. Giving you enhanced effectiveness in one nice package.
How the Treatment Process Works
For your RF Microneedling treatment, our Belmont Hills area Bala Dermatology expert will prick your skin into the lower layer of your skin with multiple tiny needles. Accessing the lower layer of skin triggers your body to make more collagen and elastin to heal itself and reduce fine lines and signs of aging and sun damage. The radio frequency works by transferring the frequency into heat energy to reach deeper into the skin and regenerate cells faster.
Depending on the size of your treatment area, the procedure could last 20-30 minutes. While there is no recovery time, you will want to avoid direct sunlight and certain skin products that your dermatologist can outline after your treatment.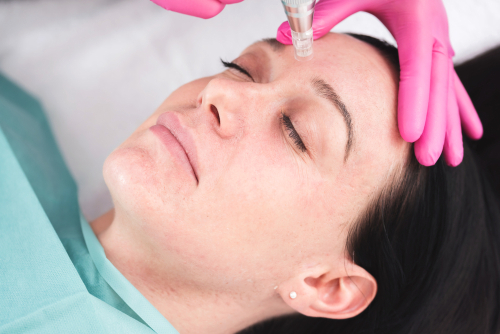 Learn More About RF Microneedling in Belmont Hills
We will always strive to give our patients a comfortable treatment experience with a comfortable environment, friendly staff members, and personalized treatment plans to suit every patient's needs. Don't hesitate to reach out to our skin rejuvenation experts in Belmont Hills with all your questions, and we'll come up with the perfect treatment plan to achieve the skin of your dreams!