Time has a way of naturally changing the way we look. Genetic factors and lifestyle alike can contribute to the maturing process when it comes to our skin.
Over time, it's not unusual for individuals to feel less than their best with new developments in fine lines, wrinkles, or discoloration.
We are happy to offer a wide variety of skin solutions for Bala Cynwyd patients, like Botox treatments, that are designed to revitalize, renew, and rejuvenate.
Our services range from minimally invasive to completely non-invasive helping patients to soften the maturity process.
Everyone deserves to look and feel their best. So, whether you're aiming to achieve smoother skin, or are hoping to volumize certain areas where fine lines have developed, our cosmetic dermatologists in Bala Cynwyd are here to help.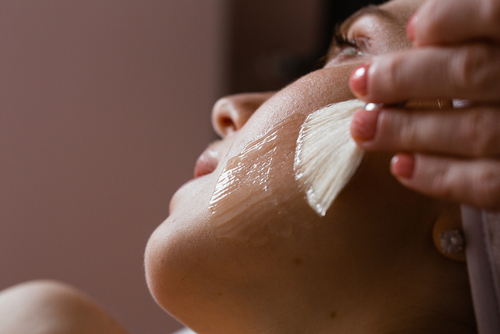 The Cosmetic Options Patients Deserve
For patients looking to brighten their skin, reduce age spots and improve overall texture, a chemical peel is often a great choice! This treatment removes the surface layer of dead skin cells in very little time and leaves patients with an undeniable glow within 24 to 48 hours following the procedure!
When fine lines and wrinkles are a primary concern, we can volumize your skin with fillers. We carry Restylane, Belotero, and Juvéderm brand fillers to treat facial lines, plump lips, and fill out the cheek area.
Laser skin treatments are another popular cosmetic option. This non-invasive service utilizes precision-targeted laser technology to remove wrinkles, brown spots and redness. This process is designed to trigger collagen and elastin production right at the treatment site.
One of our favorite treatments for face and neck rejuvenation is Vivace RF microneedling. This treatment has no downtime and promotes the development of new collagen; minimizes the appearance of large pores; and is an excellent treatment for acne scarring.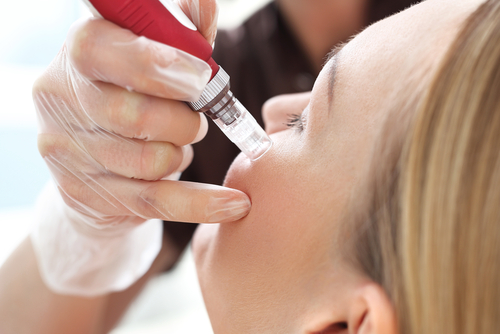 Reach Out Today
If you're interested in learning more about our extensive lineup of cosmetic dermatology services in Bala Cynwyd, be sure to reach out! Our helpful staff is always on-hand to answer questions or schedule a consultation.