One of the most important dermatology services that our team in Bala Cynwyd offers is skin cancer detection and treatment. Skin cancer is more common than incidences of prostate, colon, breast and lung cancer combined. Our doctors have years of expert experience in screening for and treating early signs like changes in moles or skin lesions. We believe that loving the skin you're in starts with staying healthy.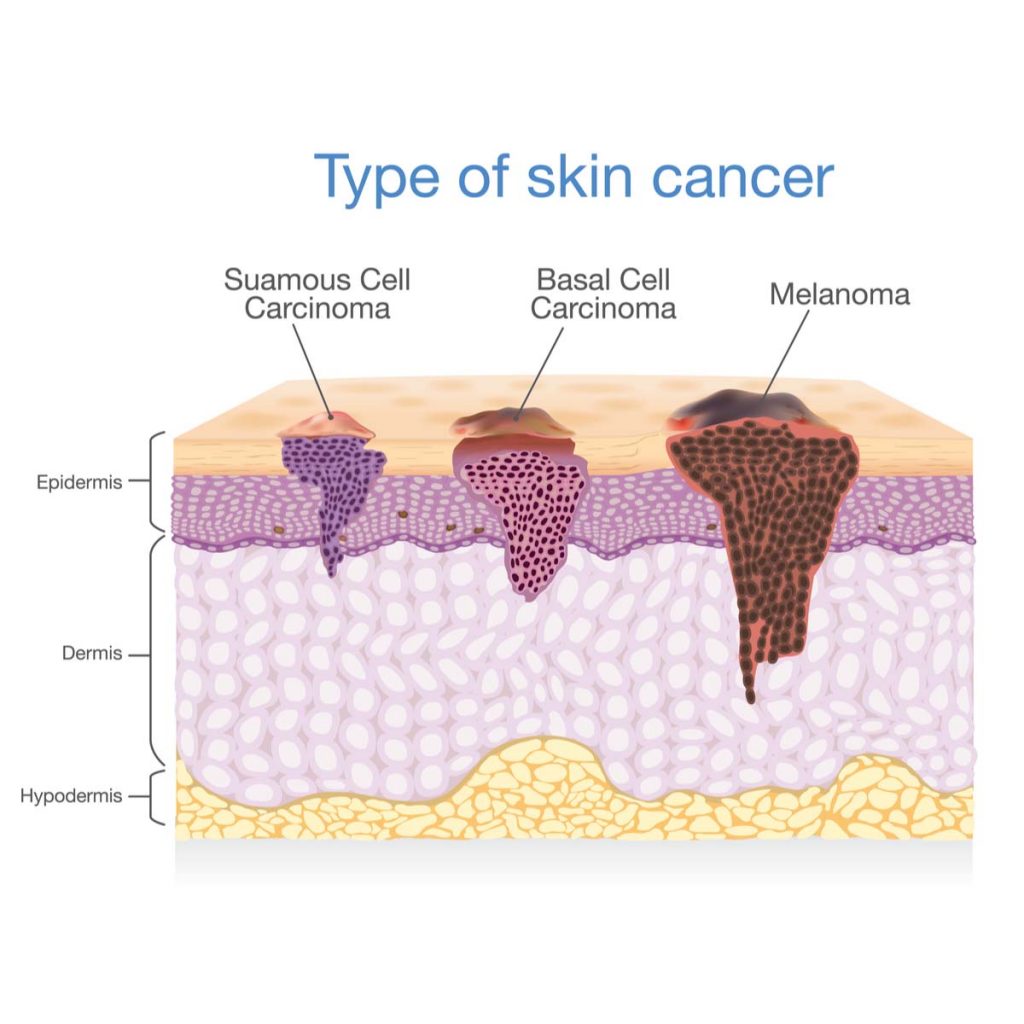 Types of Skin Cancer
The three most commonly diagnosed types of skin cancer that our team in Bala Cynwyd treats are Melanoma, Basal Cell Carcinoma and Squamous Cell Carcinoma. The more sun exposure and damage your skin has, the higher your risk for developing one of these. Our team of Bala Cynwyd dermatologists are experts in skin cancer removal and offer expertise and consultation to our patients.
Melanoma
While Melanoma is less common than other types of skin cancer, it's still more common than other cancers, and it's the most serious form of skin cancer. Melanoma is more likely to spread to other parts of the body if not detected and treated early on, making it very dangerous. Signs of Melanoma to be aware of include:
Spots or moles on your skin that change in size, shape or color
Itchy, tender or painful spots or moles
Sores that don't heal
Bleeding or oozing moles
Basal Cell Carcinoma
Basal Cell Carcinoma is a type of skin cancer that begins in the basal cells responsible for producing new skin cells as old ones die off. It's the most common type of skin cancer, and typically affected areas of the body are parts of the skin that are exposed to the sun. Signs of Basal Cell Carcinoma to look out for include:
White, skin-colored or pink bumps that appear to be slightly translucent and may rupture or bleed
Brown, black or blue lesions that are slightly raised
Flat, scaly and red patches
White, waxy lesions that resemble a scar but don't have a clearly defined border
Squamous Cell Carcinoma
The second most common form of skin cancer is Cutaneous Squamous Cell Carcinoma or cSCC. Squamous cells are flat cells in the top layer of skin that shed continuously. When DNA damage from over-exposure to UV radiation happens, it triggers abnormal changes in the squamous cells. Squamous Cell Carcinoma can appear as:
Scaly red patches
Open sores
Rough, wart-like skin
Raised growths with a depression in the middle
Lesions that crust over, itch and bleed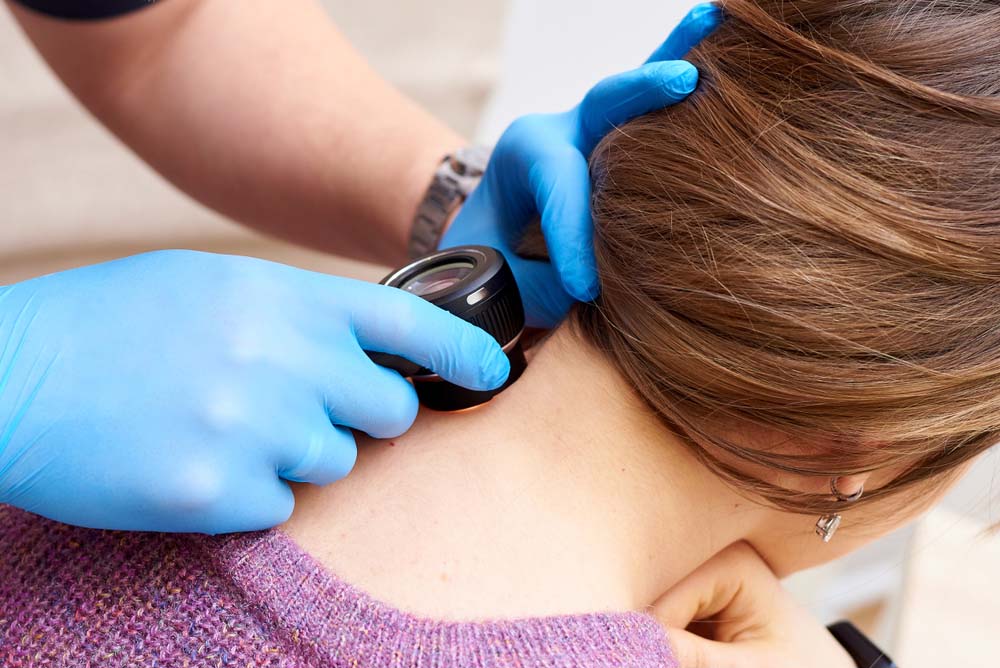 Detecting Skin Cancer Symptoms
Everyone needs to have regular skin cancer screenings done. While sun exposure is a leading cause, genetics play a significant role as well. Symptoms can look different on everyone, so you need to have a medical dermatologist make a professional diagnosis if you see any skin growths or changes. At Bala Dermatology, we are committed to keeping our Bala Cynwyd patients healthy by offering skin cancer removal, skin cancer treatments, and conducting regular screenings as early as possible.
For more information on our skin cancer treatments in Bala Cynwyd, book your screening today by calling us at (610) 664-3300.