Bala Dermatology is a full service dermatology office located in Bala Cynwyd, PA. We provide early detection and removal of skin cancer, treatment of all skin conditions, and many cosmetic options to maximize the beauty and health of your skin. Our physicians offer 55 years of combined experience and timely appointment scheduling. Our skin care specialists in Bala Cynwyd look forward to helping patients achieve their best, healthiest skin!
Dr. Mary E. Griffin, D.O., FAAD
Mary Elizabeth ("Meg") Griffin, D.O. is a board-certified dermatologist who has been in practice since 2004. Dr. Griffin completed her undergraduate education at Bucknell University where she was a member of Phi Sigma Honor Society. She earned her medical degree from Philadelphia College of Osteopathic Medicine and was Chief Resident of Dermatology at Lehigh Valley Hospital. Dr. Griffin is a Fellow of the American Academy of Dermatology.

Dr. Griffin practices medical, surgical and cosmetic dermatology. She has a special interest in treating and preventing skin cancer. She also enjoys helping patients to age gracefully with the help of nonsurgical cosmetic options such as Botox, Dysport, Juvederm, Restylane, Kybella, chemical peels, and laser treatments. She is an Associate Clinical Professor of Dermatology at the University of Pennsylvania Perlman School of Medicine and is active in their teaching program.
Dr. Ha Linh Vu, M.D., PhD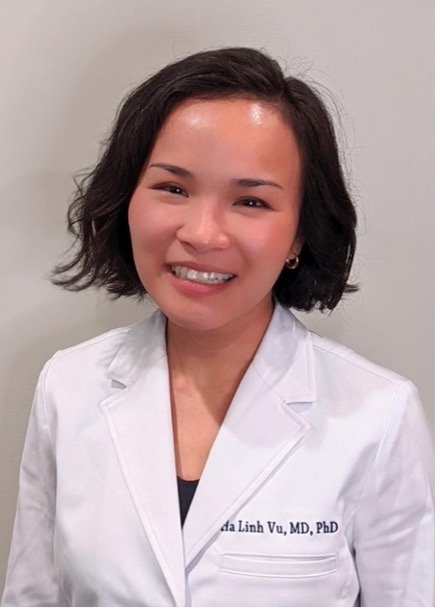 Dr. Vu received her undergraduate degree from Dartmouth College, where she was a member of Phi Beta Kappa and graduated summa cum laude. She obtained her M.D. and Ph.D. degrees from Thomas Jefferson University, where she was a member of the Hobart Armory Hare Medical Honor Society and received awards for her research focusing on melanoma. After a preliminary medicine year at Einstein Medical College, Dr. Vu completed her dermatology residency at New York Presbyterian Columbia University Irving Medical Center.
Dr. Vu sees adult and pediatric patients for medical, surgical, and cosmetic dermatology. She is a member of the American Academy of Dermatology.
Dr. Ha Linh Vu was born in Vietnam and grew up in New York City but is proud to call Philadelphia her home. Outside of work, she enjoys cooking, yoga, hiking, and exploring Philadelphia restaurants with her husband. She loves to travel and hopes to resume this soon.
Dr. William K. Sherwin, M.D., PhD
Dr. William Sherwin was with the practice for 40 years and retired in 2021. We wish Dr. Sherwin well in his retirement.
Our Staff Members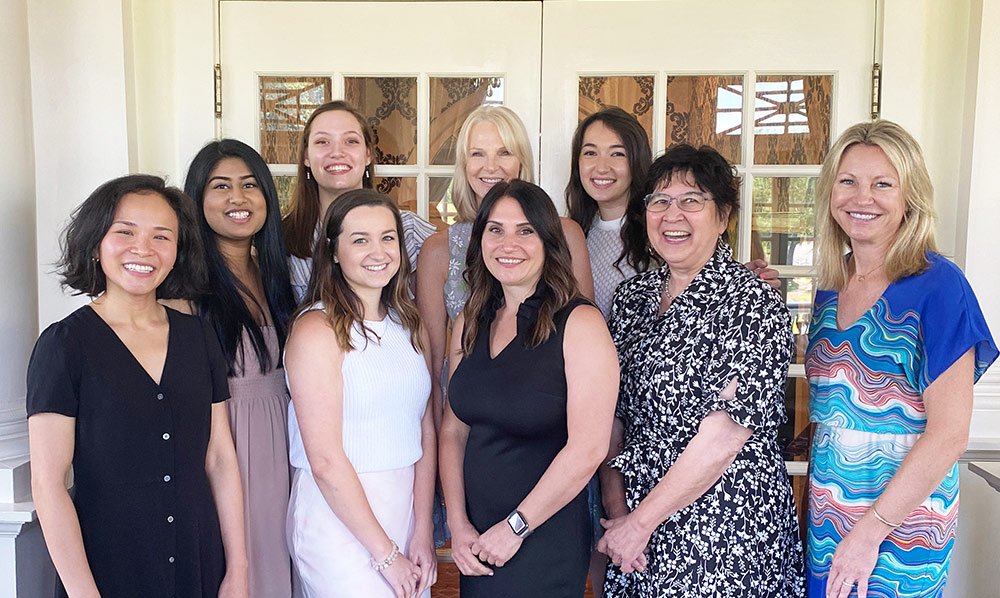 With many years of experience in medical offices and hospitals, the staff at Bala Dermatology enjoys taking care of our patients' dermatology needs.
Our goal is to make your visit to our Bala Cynwyd dermatology office as comfortable and easy as possible. Each of us takes pride in providing excellent care to our patients, from the minute you arrive in our office until your skin issues are completely resolved.