Cosmetic dermatology is perfect for those who want minimally invasive solutions to sun damage, aging, skin tone, and skin texture.
At Bala Dermatology in Bala Cynwyd, our cosmetic dermatology options provide everything you need to maintain a healthy, youthful appearance. Whether you're looking to improve skin discolorations, scarring, or lines, we can help you find the right treatments to achieve your desired aesthetic improvements.

Combining the power of radiofrequency and micro-needling, the procedure is FDA-approved and designed to tighten and tone the skin on your face and neck. One of our cosmetic dermatology options for skin rejuvenation in Bala Cynwyd, is radiofrequency micro-needling.
VIVACE Radio Frequency Micro-Needling is used to improve:
Facial wrinkles
Fine lines
Acne Scarring
Tightening and toning the face, neck, chest, hands, and body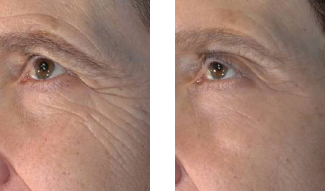 Intense Pulsed Light Photorejuvenation (IPL)
Photorejuvenation treatments use multiple wavelengths of light to correct sun-induced skin damage. The broad spectrum of light is absorbed by the skin reducing the appearance of sunspots, facial erythema, capillaries, solar elastosis, and fine lines.
Brown "sun spots"
Facial redness, blood vessels, & rosacea
Skin texture and pore size
Typically consists of 3-5 treatments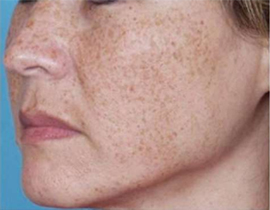 Fractional Resurfacing
Laser resurfacing is used to target water molecules within the collagen layer of your skin. A popular cosmetic dermatology option, it triggers a healing reaction from your skin by heating it, resulting in collagen production and repair. This treatment helps treat multiple skin concerns and the effects of chronic sun damage.
Fractional Full Face Resurfacing is used to improve:
Fine lines, wrinkles, creasing around the eyes
Sun damage
Overall skin texture and tone
Superficial scarring
Botox
Botox is a popular treatment that has been utilized for years to treat wrinkles and facial creases. The FDA-approved formula is used in small doses to freeze muscles in place temporarily.
Botox is used to improve:
Fine lines on the forehead, neck, crows feet, and jowls
Maintenance is 3-4 times per year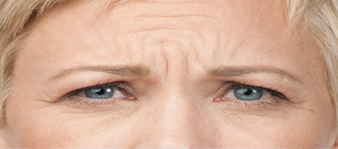 Chemical Peels
Chemical peels are applied like a facial. An acidic topical formula is put all over the skin to remove the damaged top layers, causing the skin to peel and grow back new without any damage. Depending on your desired results and the amount of sun damage to your skin, our Bala Cynwyd chemical peels typically require more than one treatment.
Chemical Peels are used to improve:
Sun damage
Skin texture
Hyperpigmentation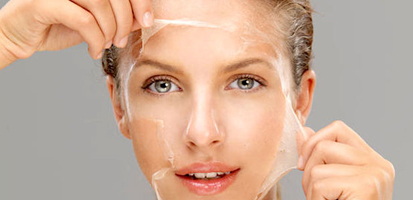 Dermal Fillers
Fillers are the perfect choice for plumping up skin in the right places and getting rid of unwanted lines without any invasive procedures. Generally, dermal fillers are comprised of hyaluronic acid, but there are other options depending on your desired results.
Dermal fillers are used to improve:
Definition around jawline
Plumpness in cheeks and lips
Lines around mouth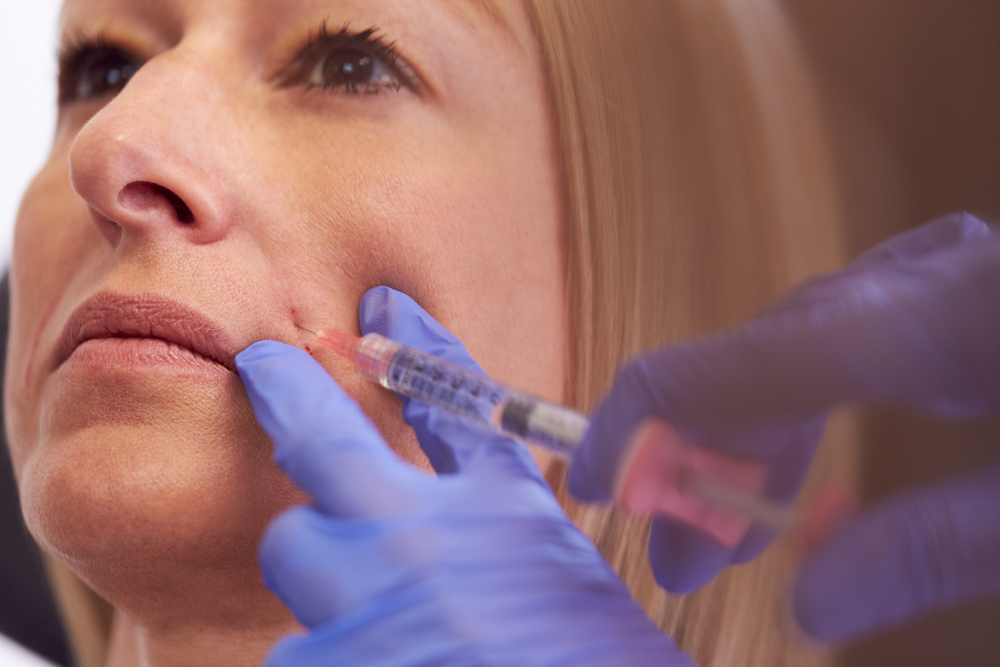 PicoLO Laser
PicoLO is a next-generation, picosecond Nd:YAG laser with wavelengths of 1064nm and 532nm designed to treat pigmentation and perform tattoo removal, scar correction, and skin rejuvenation. PicoLO utilizes picosecond laser technology that delivers ultra-short bursts of energy to the skin in trillionths of a second. The PicoLO laser pulse is so fast and powerful that it changes the way the laser delivers energy to the targeted cells. It utilizes photoacoustic impact to directly target skin blemishes, pigmented lesions, age spots, and tattoos, removing them without risking the damage which can occur with nanosecond lasers utilizing photothermal (heat) energy. In other words, instead of using heat as previous generations of lasers did — and potentially causing damage to the skin — it impacts the targeted layer of skin like a shockwave. This makes it safer to use and capable of more precise applications than earlier generations of lasers.
PicoLO can be used for a number of medical and aesthetic procedures such as the treatment of pigmentation disorders such as lentigo, melasma and freckles, reducing acne scars, fine lines and wrinkles, correcting scars, tightening pores, removing tattoos, and overall rejuvenation of the skin.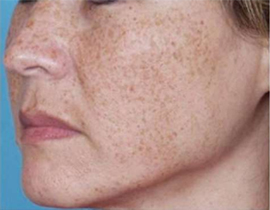 Book Your Consultation
Our cosmetic dermatology offerings in Bala Cynwyd can help you find the right treatment to achieve your specific goals. During your consultation, we'll discover your skin type and what your goals are for your skin. Then, we can determine a custom treatment plan for you to maintain healthy, glowing skin.
Contact us at Bala Dermatology today to learn more about our cosmetic services and book your consultation.