Botox is a versatile solution that offers a range of benefits for people seeking to rejuvenate their skin. With Haverford-area Botox treatments, you can enjoy these quick and targeted solutions that are tailored to suit your individual needs. Whether you're looking to get rid of fine lines or wrinkles, or simply want to achieve a more youthful appearance, Botox has got you covered.
Botox has become a popular cosmetic treatment in recent years, offering a quick and effective way to temporarily reduce the appearance of fine lines and wrinkles. By injecting purified neurotoxin in tiny doses, Botox can block nerve signals to the targeted muscles, resulting in a smoother and more youthful appearance. With a few well-placed Botox injections, you can achieve a refreshed and rejuvenated look that will leave you feeling more confident and self-assured.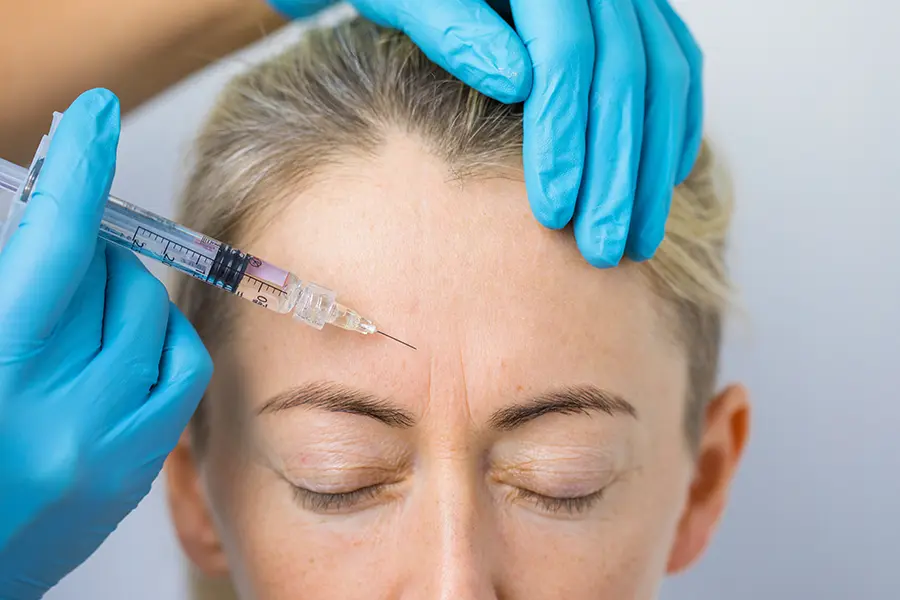 Benefits of Botox
Rejuvenate Your Skin
As you age, the natural decline in skin moisture and elasticity contributes to the persistence of wrinkles formed by facial expressions. With cosmetic Botox injections from our skilled Haverford experts, the temporarily frozen muscles in the treated area prevent the formation of these lines and wrinkles, restoring a smoother and more youthful appearance. Our patients in Haverford commonly seek cosmetic Botox to address furrow lines on the forehead, crows feet around the eyes, and glabella lines between the eyebrows, effectively diminishing the visible signs of aging.

In addition to its anti-aging effects, cosmetic Botox treatments offer further benefits for individuals in the Haverford area. Beyond improving appearance, many patients experience a boost in self-confidence and overall well-being after receiving Botox injections. The temporary blocking of nerve signals to specific muscles not only reduces wrinkles but also provides relief for those dealing with excessive sweating (hyperhidrosis). Moreover, some patients have reported positive effects on mood and a reduction in tension or migraine headaches following Botox treatments. This versatility and personalized approach make Botox a comprehensive solution that rejuvenates both the physical and emotional aspects of one's well-being.
Immediate Results
Most patients see results within 1-2 weeks after treatment with little to no downtime. Results can last for months as wrinkles and fine lines become less visible over time.
Customizable Treatment Options
One of the many benefits of choosing Bala Dermatology's Haverford-area Botox treatments is that you can customize your treatment plan. When you schedule a Botox consultation with your dermatologist at Bala Dermatology, they can examine your areas of concern and discuss expectations and results.
Contact us today for more information about Botox treatments in Haverford.