Where to Get Acne Treatment in Haverford
Your skin is one of a kind. There are a variety of factors that could determine your skin type like age, genetics, skin color, and health history. And any of these factors could play an active role in how susceptible you are to acne breakouts.

If you've been fighting chronic acne, you need tailored solutions that get to the root of your skin issues.
So, put away those store-bought one-size-fits-all exfoliants, masks, and scrubs, because Bala Dermatology provides personalized acne treatments for Haverford, PA patients who are struggling with their skin.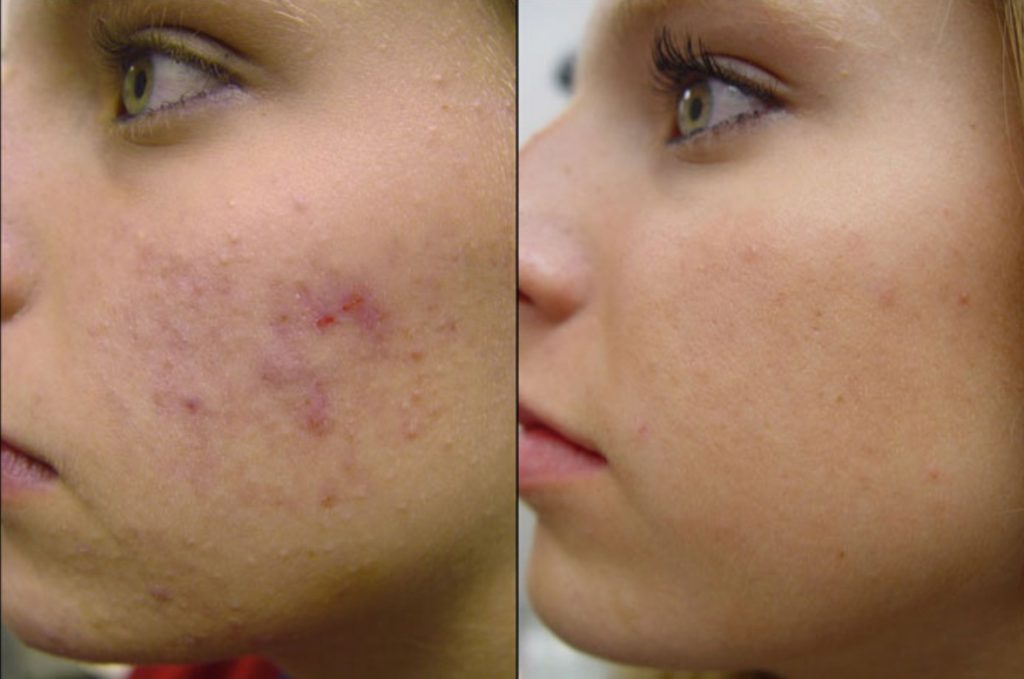 Bala Acne Treatment

Whether you're a teenager or an adult, our team of Haverford dermatologists can sit down with you to address concerns, learn about your skincare history, and suggest treatment options that are tailored to your skin. Bala Dermatology is proud to provide customized care plans, that may include facial peels or micro-needling for acne, to help Haverford patients achieve smoother, brighter skin.

Types of Acne Treatments in Haverford

Prescription Products

Take the guessing out of your skincare routine with prescription products that are recommended by our expert Haverford dermatologists.

Facial Peels

Breakouts occur when your pores are blocked by dead skin cells or oil. For active breakouts, we offer chemical peels to Haverford patients that will exfoliate your skin and remove dead cells and excess oil from your face.

Vivace RF Micro-Needling

Even if it's normal to have acne scarring from past breakouts, that doesn't mean you have to live with it. Vivace RF Micro-Needling for acne helps Haverford patients by minimizing the appearance of large pores and promoting the development of new collagen to minimize acne scarring.

Schedule a Consultation

Everyone deserves the chance to love their skin. Trust Bala Dermatology to give you personalized options to take back your confidence. To learn more about our Haverford personalized acne treatment options and to book an appointment, contact us at (610) 664-3300 today.
Contact us at (610) 664-3300 to schedule your consultation!