If you've been looking into RF Microneedling near Havertown, we will schedule an initial consultation to review the process and answer questions. RF Microneedling is a great treatment for patients looking for skin rejuvenation for the face and neck. Your Havertown cosmetic dermatologist at Bala Dermatology will schedule a time to find a custom treatment plan that is best for you.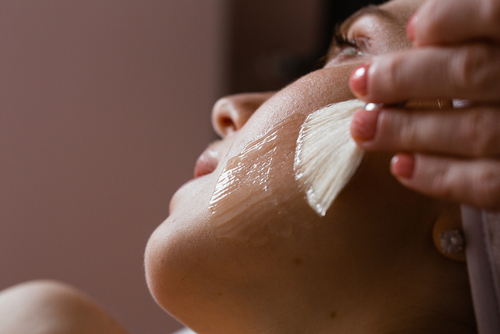 RF Microneedling Consultation Questions
Below is a list of questions and answers from our Havertown area RF Microneedling treatment specialists. During the consultation, we will discuss options specific to you, and this is a great place to start when considering an appointment.
Am I a good candidate for RF Microneedling?
If you have discoloration, such as hyperpigmentation, fine lines, and wrinkles, acne scars, age spots, or other skin flaws such as sun damage or pore size, our Havertown area cosmetic dermatologists at Bala Dermatology can determine if RF Microneedling is right for your cosmetic needs. Patients are typically 40 years or older, looking for a fresh appearance to the skin on the face and neck.

What are the advantages of RF Microneedling?
RF Microneedling is less invasive than laser treatments and surgery and has little to no recovery time. Depending on your goals, Bala Dermatology Havertown RF Microneedling patients can experience several of the following:
Tighten skin and improve tone
Improve texture and pigment
Improve visibility of scars

What to expect with the RF Microneedling process?
RF Microneedling treatments performed by Havertown Bala Dermatology will last approximately 20-30 minutes depending on your area of treatment. RF Microneedling works by creating micro-injury, which triggers your body to create collagen and elastin to heal. You may see tiny scabs a few days after RF Microneedling and you can expect them to naturally sluff when the skin underneath is healed. There is little to no recovery time, but you may be directed to avoid certain skin products and sunlight for a while.
When will I see results from RF Microneedling?
Since the amount of recovery time is short, Havertown RF Microneedling patients see results after the skin is healed, which can be about a month. Bala Dermatology's Havertown cosmetics dermatologists may recommend 3-4 treatments 6 weeks apart, which will be determined during consultation.

Schedule a Consultation
When ready to minimize the appearance of aging skin, contact our office for a timely appointment. Our Havertown cosmetic dermatologists at Bala Dermatology have years of combined experience helping patients achieve their best, healthiest skin. Contact us to schedule your initial consultation.