Rejuvenate Your Skin with Bala Dermatology
Are you ready to reveal the youthful, healthy skin that has been waiting beneath the surface for far too long? Look no further than Bala Dermatology in Bala Cynwyd. With constant advancements in medical laser technology, Laser Skin Resurfacing treatments can help revive your skin, leaving you with a glowing complexion. Whether you are struggling with acne scars, age lines, or sun damage, our team of professionals in Bala Cynwyd can deliver laser scar removal and wrinkle reduction results that truly make a difference. Don't wait any longer to become the best version of yourself. Schedule a consultation with Bala Dermatology today!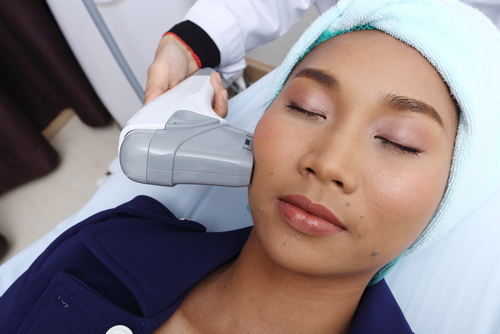 How Laser Skin Resurfacing Works
Laser Skin Resurfacing treatments from our Bala Cynwyd professionals are a non-invasive alternative to surgery that addresses both your outer and inner skin layers to rejuvenate your skin and even skin tone.
This treatment works with a laser that directs short, concentrated pulsating beams of light at the afflicted areas. This beam of light removes the outer layer of old, dead skin, and heats the underlying layer of skin. The heat damages the skin cells to stimulate new collagen growth that tightens skin and gives you an even, glowing skin tone.
Our Customizable Skin Treatments
Achieving radiant skin doesn't have to involve the stress and recovery time associated with surgery. At Bala Dermatology in Bala Cynwyd, our Laser Skin Resurfacing experts understand that every patient has unique needs when it comes to rejuvenating their skin, which is why we offer a wide range of customized treatments to help you achieve your ideal skin result. With our team of experienced professionals, you are in expert hands that deliver the highest quality care possible. Whether you are looking to reduce fine lines, minimize the appearance of acne scars, or even out your skin tone, we are here to help you take the best step toward that goal. Visit us at Bala Dermatology and let us help you transform your skin and boost your confidence!
Experience the newfound confidence of flourishing skin by scheduling an appointment today!
Call (610) 664-3300 to learn more about treatment options and consult with one of our dermatologists.