Lip fillers are one of the most popular dermal fillers. They're an easy, non-invasive, and natural-looking way to enhance your aesthetic. Dermal fillers can help build confidence and reduce wrinkles above the lips, smile lines, marionette lines, cheeks, chin, and more. Our dermatologists near Havertown always discuss your options during a consultation before your first lip filler appointment. This is so we can develop an individual treatment plan to achieve the look you want.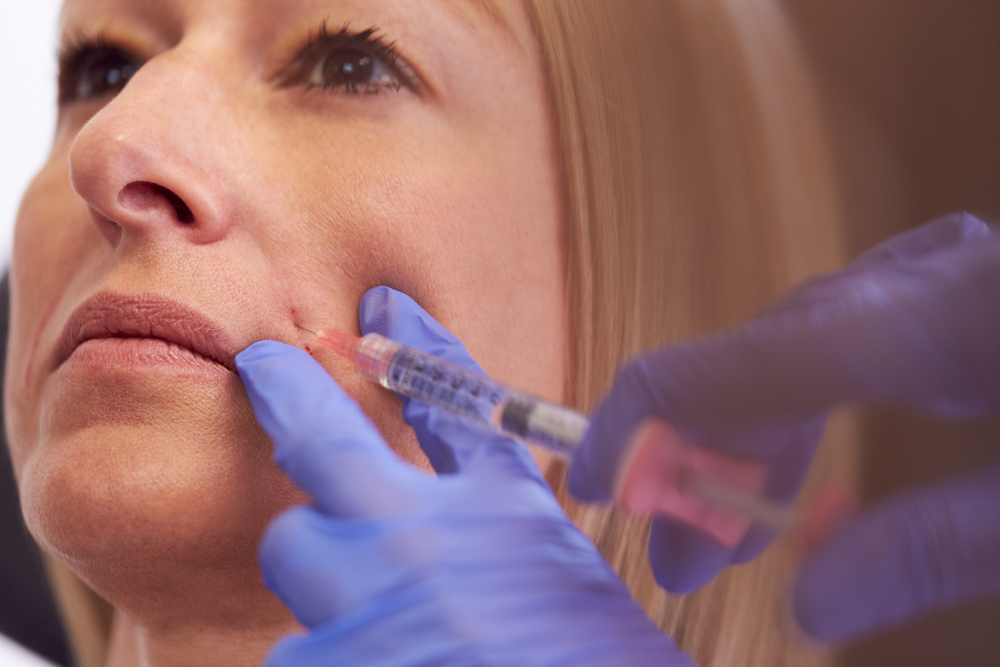 Preparing for Your Consultation
What lip shape should I ask for?
One of the first things your dermatologist will want to know is your desired end goal. It's always helpful to come prepared with screenshots of the lip shape that you want to achieve. This will help us decide how much filler you'll need and where.

How much lip filler should I get?
The average amount of lip filler injected per session is 1ml. However, it depends on what your goals are. For example, if you're just looking to even one lip out, it might take less. If you want more volume, you may need a second session.
First-Time Tips
What can I do to prepare for my appointment?
Make sure your face is freshly cleaned and you don't have any makeup or lip balm on. No lotions either – keep your skin naturally hydrated by drinking plenty of water in the days leading up to your appointment. Avoid blood thinners like painkillers or alcohol 24 hours prior to your appointment. The dermatologist performing your lip filler near Havertown will give you a topical anesthetic to minimize discomfort.

How long will the procedure take?
Typically, filler treatments take about 20-30 minutes. If you don't mind being out and about with a little swelling, you can get right back to your day after your appointment near Havertown.

Do lip fillers hurt?
Havertown lip filler injections are not as painful as first-timers expect. We apply a topical anesthetic cream to numb your lips before treatment. Most patients only experience a small amount of discomfort during injections.
Lip Filler Aftercare
Your dermatologist will go over your aftercare plan with you after treatment. These are some definite dos and don'ts for lip filler aftercare your Havertown dermatologist will recommend.
You do need to:
Apply lip balm to keep lips moist
Use sunblock if you'll be out in the sun
Use an ice pack to help with swelling
How long does it take for swelling to go down?
Usually, you'll experience the most swelling one to two days after your treatment. You'll see a big difference on day three and swelling usually completely resolves within 1-2 weeks.
How long does filler last?
Typically fillers last about 6 months. For deeper lines or more fullness, some patients prefer more frequent appointments.
Schedule a Consultation
Our experienced team of lip filler experts can develop the perfect treatment plan for your unique aesthetic goals. Contact us to set up a consultation. We'll answer all your questions and let you know exactly what to expect before, during, and after your lip filler appointment.